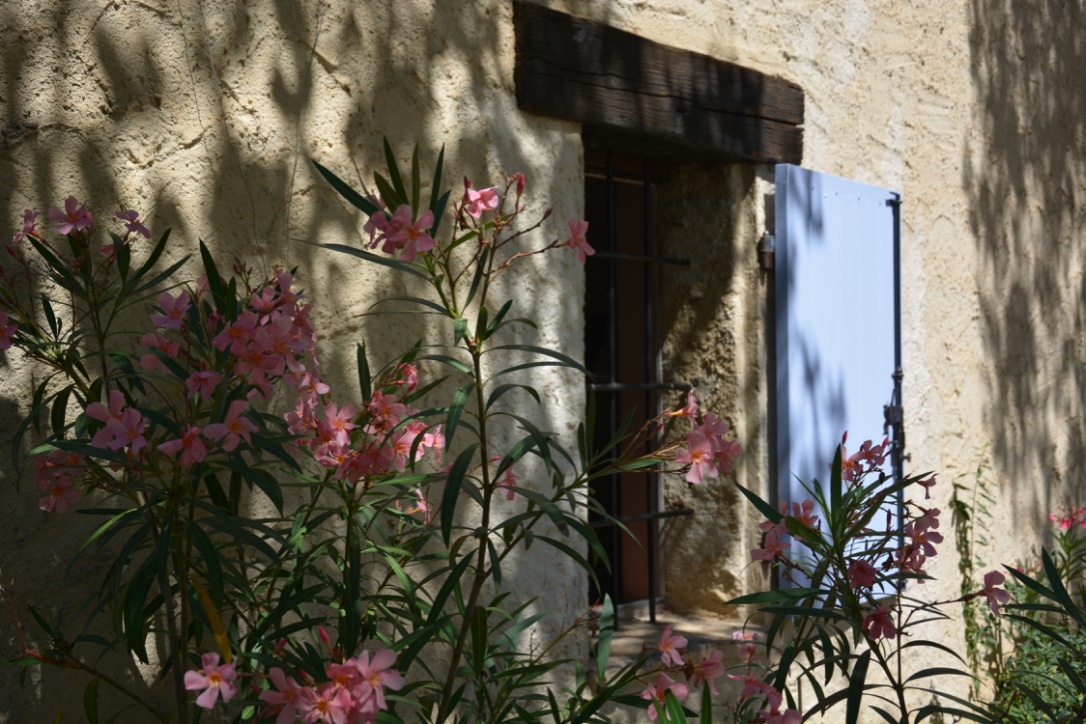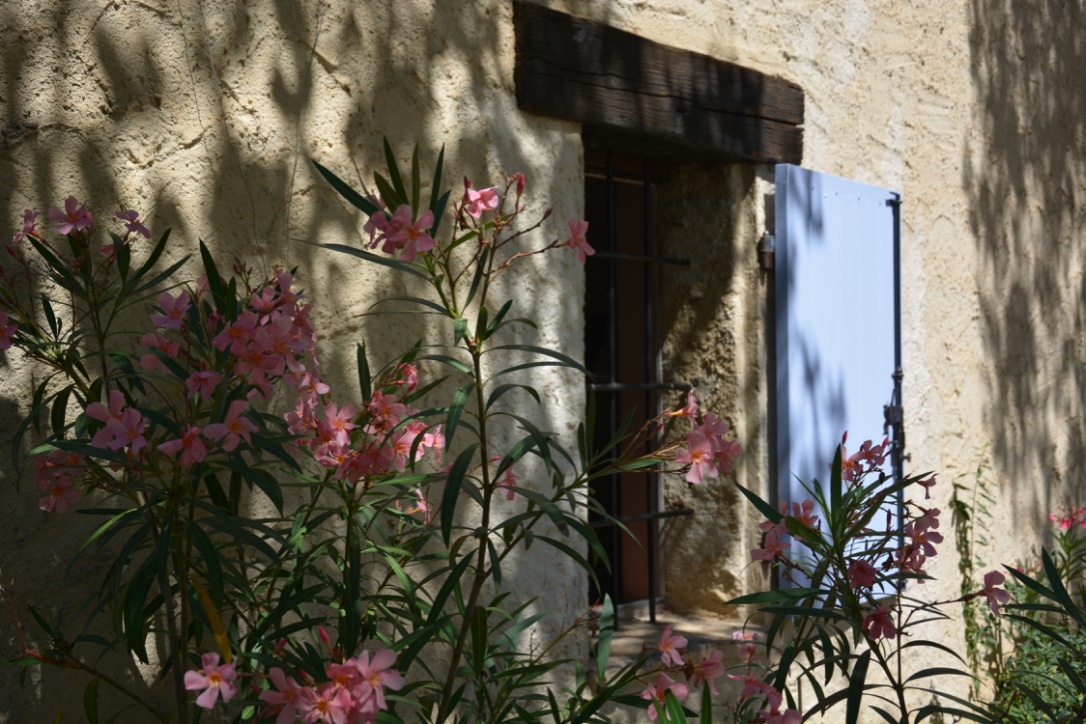 Outdoors, there are large tree-shaded terraces for outdoor dining, with far reaching views across the beautiful Provencal landscape.
There is a large dining table seating 8, and several smaller tables at alternative terraces for breakfast and lunch.
The pool overlooks the olive grove and the vineyards, and has a lovely decked area with loungers and deck chairs for soaking up the warm sun.
An old mulberry tree provides plenty of natural shade, and the hammock slung between the cherry trees is the perfect place for an afternoon doze.